Posts for: February, 2020
By Washington Dental
February 16, 2020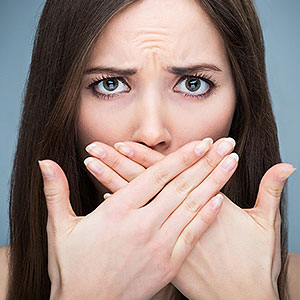 Holistic medicine aims to provide healthcare for the "whole" person. While it's a worthy approach, the term has also been used to advance ideas, including in dentistry, at odds with solid scientific evidence.
Here are 4 "holistic" oral health claims and why you should be wary of them.
Root canals are dangerous. It might be shocking to learn that some claim this routine tooth-saving procedure increases the risk of disease. The claim comes from an early 20th Century belief that leaving a "dead" organ like a root-canaled tooth in the body damages the immune system. The idea, though, has been thoroughly disproved, most recently by a 2013 oral cancer study that found not only no evidence of increased cancer, but an actual decrease in cancer risk following root canal treatment.
X-rays are hazardous. X-rays have improved tooth decay treatment by allowing dentists to detect it at earlier stages. Even so, many advise avoiding X-rays because, as a form of radiation, high levels could damage health. But dentists take great care when x-raying patients, performing them only as needed and at the lowest possible exposure. In fact, people receive less radiation through dental X-rays than from their normal background environment.
Silver fillings are toxic. Known for their strength and stability, dentists have used silver fillings for generations. But now many people are leery of them because it includes mercury, which has been linked to several health problems. Research concludes that there's no cause for alarm, or any need to remove existing fillings: The type of mercury used in amalgam is different from the toxic kind and doesn't pose a health danger.
Fluoride contributes to disease. Nothing has been more beneficial in dental care or more controversial than fluoride. A proven weapon against tooth decay, fluoride has nonetheless been associated with ailments like cancer or Alzheimer's disease. But numerous studies have failed to find any substantial disease link with fluoride except fluorosis, heavy tooth staining due to excess fluoride. Fluorosis, though, doesn't harm the teeth otherwise and is easily prevented by keeping fluoride consumption within acceptable limits.
Each of these supposed "dangers" plays a prominent role in preventing or minimizing dental disease. If you have a concern, please talk with your dentist to get the true facts about them.
If you would like more information on best dental practices, please contact us or schedule an appointment for a consultation. You can also learn more about this topic by reading the Dear Doctor magazine article "Holistic Dentistry: Fads vs. Evidence-Based Practices."
By Washington Dental
February 06, 2020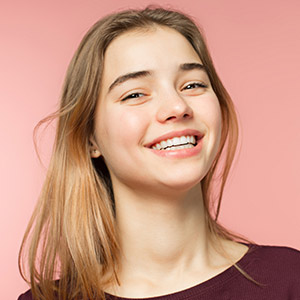 Just like adults, teenagers experience chipped, stained or disfigured teeth. And during a life stage where issues with appearance can be acutely painful, these defects call out for a solution.
And, there is one: porcelain veneers. These thin wafers of custom-made porcelain are bonded to the front of teeth to cover dental flaws. They're one of the least invasive—and most affordable—methods for smile enhancement.
There is one caveat, though: The affected teeth will most likely need alteration. Veneers can look bulky when bonded directly to teeth, so we compensate for this by removing some of the surface enamel. This changes the tooth permanently, to the point that it will always require a veneer or some other form of restoration.
But although this may be a minor issue for an adult, it could pose a problem for a teenager. That's because the pulp, the innermost layer of a tooth containing nerves and blood vessels, is larger in a younger adolescent tooth than in an older adult tooth. Because of its size, it's closer to the tooth's surface. During enamel reduction for veneers on a young tooth, this could lead to inadvertent nerve damage. If that happens, the tooth may need a root canal treatment to preserve it.
If the adolescent tooth needing a "facelift" has already been root canaled or sustained significant structural damage, then altering it for veneers may not be too concerning. Likewise, if the teeth are smaller than normal, the bulkiness of a veneer may actually improve appearance and not require alteration. We'll need to examine a young patient first before making any recommendations.
There are also alternatives to veneers for improving smile appearance. Enamel staining could be enhanced temporarily with teeth whitening. Small chips can be repaired with bonded dental material, or in skilled hands be used to "build" a veneer one layer at a time with no enamel reduction. Although not as durable as regular veneers, these bonding techniques could buy time until the tooth is more mature for veneers.
Whichever path we take, there are effective ways to transform a teenager's flawed tooth. And that can make for an even better smile.
If you would like more information on dental restorations for teenagers, please contact us or schedule an appointment for a consultation. You can also learn more about this topic by reading the Dear Doctor magazine article "Veneers for Teenagers."