Posts for tag: oral health
By Washington Dental
March 07, 2020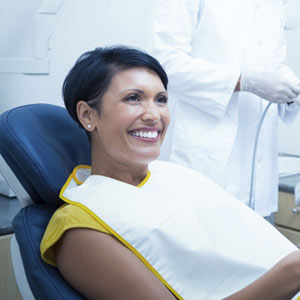 If you have limited financial resources, learning what it will cost to restore your teeth and gums to good health could be a shock. Dental care can be expensive, especially for treating advanced dental disease.
Properly managing your ongoing dental care can greatly reduce the chances for higher expenses in the future. Here are 3 tips for staying ahead of problems that might cost you dearly tomorrow.
Practice prevention now. Dental disease doesn't come out of nowhere — it's the product of a bacteria-rich environment and neglect. You can help eliminate that environment by removing plaque — a thin film of bacteria and food particles built up on tooth surfaces — with daily brushing and flossing. Twice-a-year dental cleanings remove plaque and calculus (hardened plaque deposits) you can't reach with daily brushing. Reducing sugar (which bacteria feed on) in your diet and treating low saliva flow (which can increase decay-causing acid in the mouth) will round out your prevention practices.
Take care of emerging problems as soon as possible. Dental disease typically doesn't go away by itself: more likely, it will get worse — and more costly — with time. Don't wait to see us if you encounter tooth pain or bleeding, tender or swollen gums. In some cases, we can take temporary measures like resin-based fillings in decayed areas that can buy a little time while you prepare for the expense of a more permanent restoration.
Adopt a long-term care strategy. Our goal is for you to have as healthy a mouth as possible.  To that end, we'll work with you on strategy and payment plans that address your individual needs. A good strategy puts a priority on treating emergencies or advanced disease first, followed by treating less affected teeth as you're able to afford it. We may also be able to address your tooth and gum problems with fewer but longer sessions that can help ease pressure on your costs.
Adopting solid hygiene and dietary habits now, visiting us at least twice a year and following a plan to treat problems as they emerge is your best approach for keeping dental care from making a huge impact on your wallet.
If you would like more information on managing your dental health, please contact us or schedule an appointment for a consultation. You can also learn more about this topic by reading the Dear Doctor magazine article "Cost-Saving Treatment Alternatives."
By Washington Dental
February 16, 2020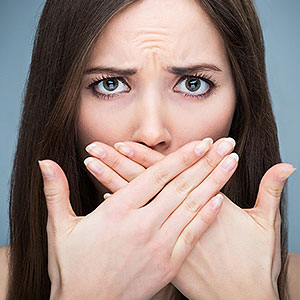 Holistic medicine aims to provide healthcare for the "whole" person. While it's a worthy approach, the term has also been used to advance ideas, including in dentistry, at odds with solid scientific evidence.
Here are 4 "holistic" oral health claims and why you should be wary of them.
Root canals are dangerous. It might be shocking to learn that some claim this routine tooth-saving procedure increases the risk of disease. The claim comes from an early 20th Century belief that leaving a "dead" organ like a root-canaled tooth in the body damages the immune system. The idea, though, has been thoroughly disproved, most recently by a 2013 oral cancer study that found not only no evidence of increased cancer, but an actual decrease in cancer risk following root canal treatment.
X-rays are hazardous. X-rays have improved tooth decay treatment by allowing dentists to detect it at earlier stages. Even so, many advise avoiding X-rays because, as a form of radiation, high levels could damage health. But dentists take great care when x-raying patients, performing them only as needed and at the lowest possible exposure. In fact, people receive less radiation through dental X-rays than from their normal background environment.
Silver fillings are toxic. Known for their strength and stability, dentists have used silver fillings for generations. But now many people are leery of them because it includes mercury, which has been linked to several health problems. Research concludes that there's no cause for alarm, or any need to remove existing fillings: The type of mercury used in amalgam is different from the toxic kind and doesn't pose a health danger.
Fluoride contributes to disease. Nothing has been more beneficial in dental care or more controversial than fluoride. A proven weapon against tooth decay, fluoride has nonetheless been associated with ailments like cancer or Alzheimer's disease. But numerous studies have failed to find any substantial disease link with fluoride except fluorosis, heavy tooth staining due to excess fluoride. Fluorosis, though, doesn't harm the teeth otherwise and is easily prevented by keeping fluoride consumption within acceptable limits.
Each of these supposed "dangers" plays a prominent role in preventing or minimizing dental disease. If you have a concern, please talk with your dentist to get the true facts about them.
If you would like more information on best dental practices, please contact us or schedule an appointment for a consultation. You can also learn more about this topic by reading the Dear Doctor magazine article "Holistic Dentistry: Fads vs. Evidence-Based Practices."
By Washington Dental
November 18, 2019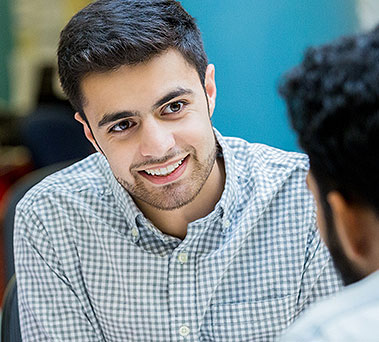 It's a "change" moment when your child leaves home to attend college for the first time. For many, it's the first time to truly be on their own. While that new autonomy can be exhilarating, it does require self-responsibility to avoid some nasty pitfalls that might snare them.
So, before you bid them adieu at the dorm, be sure to give them some good, old-fashioned parental advice. And that includes teeth and gum care: While it may not seem as urgent as other potential issues, failing to maintain oral health could eventually affect the rest of their health.
The most important thing they can do mouth-wise is to brush and floss every day—and see a dentist at least twice a year. Daily oral hygiene keeps plaque, a thin bacterial film on teeth most responsible for dental disease, from accumulating.
There are other habits that foster good oral health—like eating a well-balanced diet. Encourage them to eat "real" food: less on processed items and more on fresh fruits and vegetables. That includes keeping added sugar to a minimum—not only for good overall health, but to also deprive disease-causing oral bacteria of a favorite food source. And tell them to go easy on the sodas, sports and energy drinks loaded with acid that can damage enamel.
Don't forget to mention lifestyle practices that are best avoided. Tobacco use and excessive alcohol consumption can make the mouth more susceptible to diseases like tooth decay and periodontal (gum) disease. And even if oral piercings are all the rage on campus, any hardware worn in the mouth could cause chipped teeth and contribute to gum recession.
And if you've already had the "talk" with them, you should still review the facts of life one more time. There just happens to be a connection with this particular subject and their mouth—unsafe sexual practices could leave them vulnerable to the human papilloma virus (HPV16) that could increase their oral cancer risk.
College is both an exciting and challenging time. If your new student follows these timely oral care tips, they can avoid teeth and gum problems that could linger for years to come.
If you would like more information helping your college-bound student maintain good oral health, please contact us or schedule an appointment for a consultation. You can also learn more about this topic by reading the Dear Doctor magazine article "10 Health Tips for College Students."